Renovate Your Bathroom Without Spending A Fortune
Renovate Your Bathroom Without Spending A Fortune
So you want to give your bathroom a new touch without draining your pocket. There are different smart ways to give your bathroom the beauty and treat it deserves. After all, who doesn't like to start and end the day in a posh relaxing bathroom that is pleasing to the eyes? It makes a huge difference in influencing a positive mood and thought for the day. Plus, a bathroom renovation is a perfect way to add value to your home. Whether you want to lease, rent, or sell, you can win back a significant portion of your bathroom renovation cost. If the question brimming on your mind is how to do a bathroom renovation? These bathroom renovation ideas are what you need. You do not have to break the bank. 
Transform your bathroom with paint colors
Add some colors to your bathroom by painting the bathroom walls. If the walls are mostly tiled, paint the ceilings. Although this can take some time, it is still something you can do for yourself without contacting a professional. Plus, you can enlist the help of your friends or relatives. For this, choose a color that matches your taste and personality. However, a good rule of thumb is to use paint with good quality and finishes that can restraint moisture, mold, and mildews should they develop. 
If you don't have money for high-quality paints, another way to jazz up your bathroom walls is to use beautiful wallpaper. Or make a wall gallery with artworks and add some life to your bathroom walls. 
Illuminate your bathroom with light
Adding lights to your bathroom can quickly add beauty, warmth, and an emotional feel to your bathroom. For a stylish flattering appeal, replace bulbs with LED lighting. To create an aura of romance, you can hang a chandelier in the bathroom or directly above the tub. The good thing is there are so many varieties and you can never run out of options.
Create an appealing look with shower curtains
Curtains can also add some homey atmosphere to your bathroom and make your bath an enjoyable one. Whether you want something thick and heavy or light flowery curtains, curtains can help brighten up space by making it more cheerful, relaxing, and colorful. Moreover, if your shower area has lost its appeal, adding shower curtains can help conceal the ugly areas. 
Update bathroom fixtures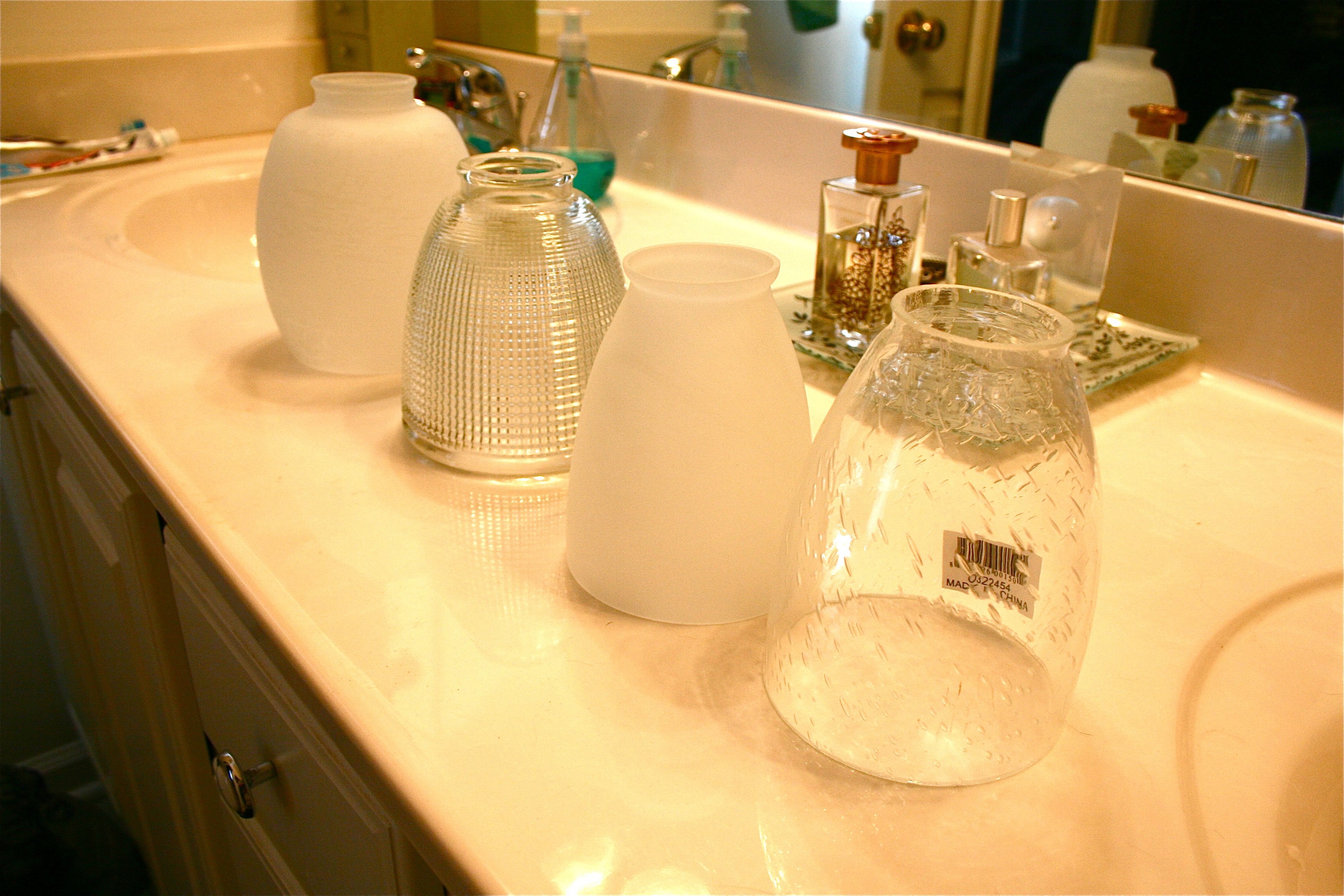 When it comes to bathroom remodeling, these tend to be mostly ignored. However, upgrading the fixtures can make a huge difference in the look of your bathroom. This includes the showerheads, sink faucets, towel racks, and many other functionalities. For this, you can opt for chrome which is generally considered the least expensive finish in plumbing hardware. It's a great way to save money on fixtures without compromising the overall look of the bathroom. 
Ditch new for used items
A great way to save money on items such as fixtures, showers, bathroom sinks, or even toilets is by buying used ones. Popular sites such as eBay and Craigslist promise items that can be of great benefit to your bathroom. Another way is to save some buck is to consider thrifting. For instance, you can get items such as standalone vanity for shelving. 
Recycle 
Take your budget bathroom renovation to another level through recycling. Instead of discarding those old galvanized bathtubs, boxes, or fruits or utensils, why not put them to good use? You can turn your old window into a DIY bathroom cabinet. You can breathe a new life into your old dresser by painting it and turning it into a bathroom vanity. Those jars bars can also make a decorative addition to your bathroom while also serving as storage.   
The point is when it comes to bathroom remodeling on a budget, your options are endless. It's time to put your creativity to work.