Best Heated Towel Warmers Available In Canada
Elevated Design And affordable Comfort
Breathe life into your bathroom with our collection of Bathroom Towel Warmers and give you endless options to choose from and add luxury experience to your life. Towel warmers have become an essential part of today's modern bathroom. They are available in many different sizes, so you'll be able to get a model that fits perfectly in your bathroom.
Not to long ago, towel warmers were far from common in Canadian homes. Nowadays, they're a common fixture in bathroom of all shapes and sizes.
Choosing the right heated towel warmer finish will mainly depend on the décor of the bathroom your towel warmer is being installed in. Our collection of these beautiful looking towel warmers are available in Chrome, Brushed Nickel, Polished Nickel, Matte Black, Oil Rubbed Bronze, And Matte White Finishes.
Towel warmers are either electric plug-in, electric hardwired or hydronic. Firstly, you should consider your power and water sources to ensure your towel warmer can be plugged in or connected to your boiler system plumbing when deciding on placement.
Before investing in a heated towel rack, you need to know how you will use it.
The most popular choice is electric hardwired or plug in towel warmers. They are very easy to install and works with just a flick of a switch. Electric heated towel warmers racks are available with 7 day programmable controllers. They're super convenient and can be programmed to be used whenever you need them.
If you choose to go with a Hydronic towel warmer, you'll need to connect the towel warmer to your boiler system plumbing. It's a really good idea to understand which option is best for you before you make a decision.
---
ICO Canada Heated Towel Warmers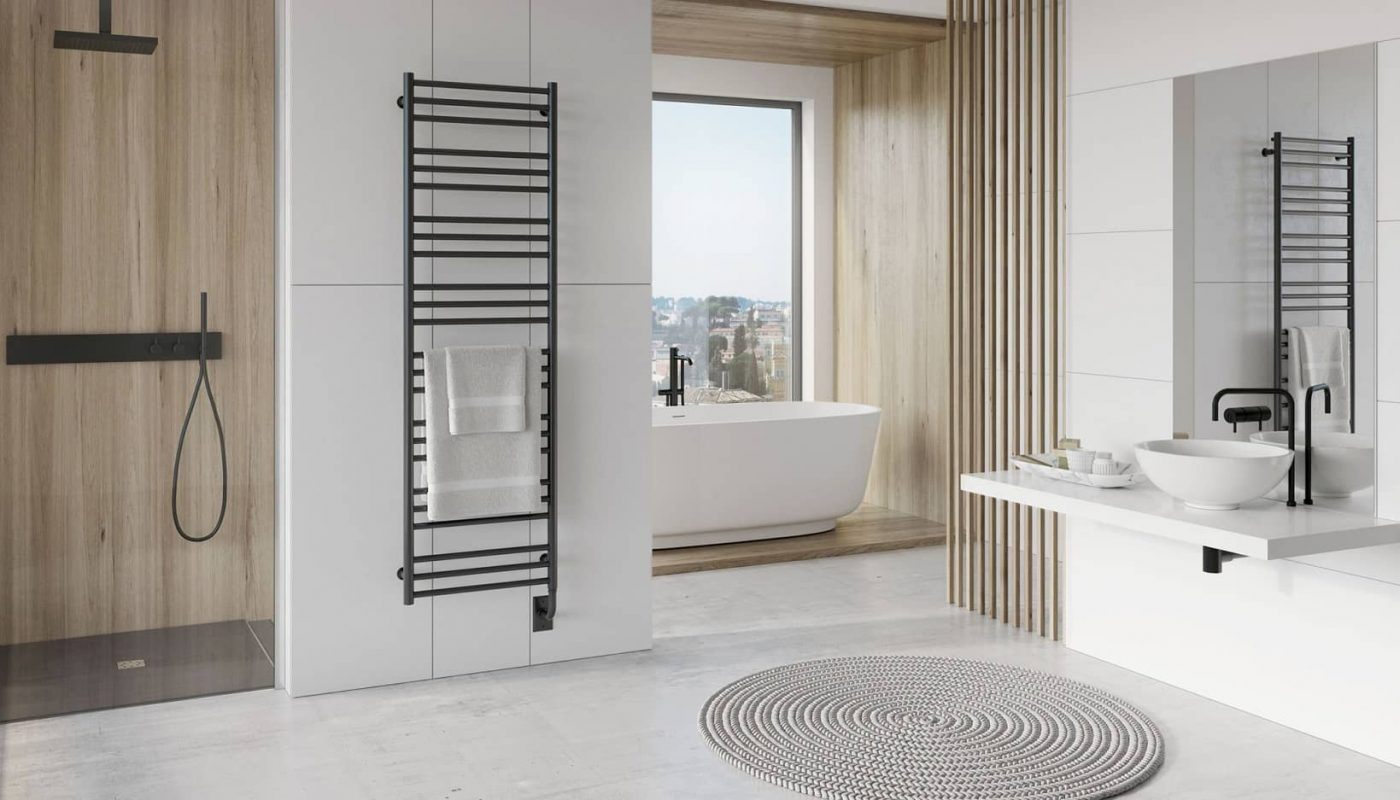 ICO Canada is North America's leading manufacturer of luxury heated towel warmers, heating systems, and bathroom accessories. Heated towel warmers doesn't only warm your towels but they can also heat your entire bathroom and add a gorgeous design feature as well. Their mission is to enrich lives, through comfort, luxury and design.
ICO towel warmers bring you a warm towel each morning while adding a contemporary European look to your bathroom space. Determined to bring the wonderful experience of warm towels after every bath to North America, ICO towel warmers are developed in Regina, Saskatchewan, Canada.
All of their products are backed by warranties to protect your purchase and ensure your satisfaction. Easy installation instructions are included with your purchase. With their products, you will experience luxury at affordable prices.
We carry two distinctive towel warmer collections from ICO Bath. Both the Tuzio and Kontour bathroom towel warmers will give you endless options to choose from and add luxury experience to your life.
---
Tuzio Towel Warmers
Expressive Design, Flawlessly Finished
Tuzio heated towel warmers not only heat and dry your towels, but they also add extra heat in the room. Choose from hydronic or electric towel warmer options, with a wide range of finishes to complement any bathroom. Available in Chrome, Matte Black, Polished Nickel, Brushed Nickel, And Gloss White Finishes.
The Tuzio collection is crafted from the finest materials and assembled in Canada with CSA approval. All Tuzio heated towel warmers come with a limited lifetime warranty, plus the comfort of knowing your bathroom will be extra cozy for years to come.
Can be used as a secondary heat source
Heated by fluid inside the bars
Available in Hydronic, electric hardwired or electric plug-in options
Electric hardwire models include a programmable controller
Wifi controller upgrade available
Adjustable brackets
Available in white, matte black, matte white, chrome, brushed nickel, oil rubbed bronze and polished nickel
Lifetime warranty on frame, 2 year warranty on replaceable heating element
---
Kontour Towel Warmers
Try a Kontour Bathroom Towel Warmer and you'll never go back to living without it. This electric bathroom towel warmer collection will bring modern style and comfort to your bathroom at an affordable price.
Reinvigorate your interior style with Kontour Towel Warmers. This range is the ultimate, affordable choice for luxury towel warmers in Canada And USA. Choose from wall-mounted, free-standing or the towel warmer shelf with a wide range of design options to suit all styles.
The Kontour electric bathroom towel warmers can be plugged in or hardwired, and easy installation instructions and all the hardware you need are included with your purchase.
Heated by a wire inside the bars
Electric hardwired or electric plug-in options
Controlled by a built-in on/off switch
Wifi controller upgrade available
Non-adjustable mounting brackets
Available in chrome, brushed nickel and matte black
2 year warranty
---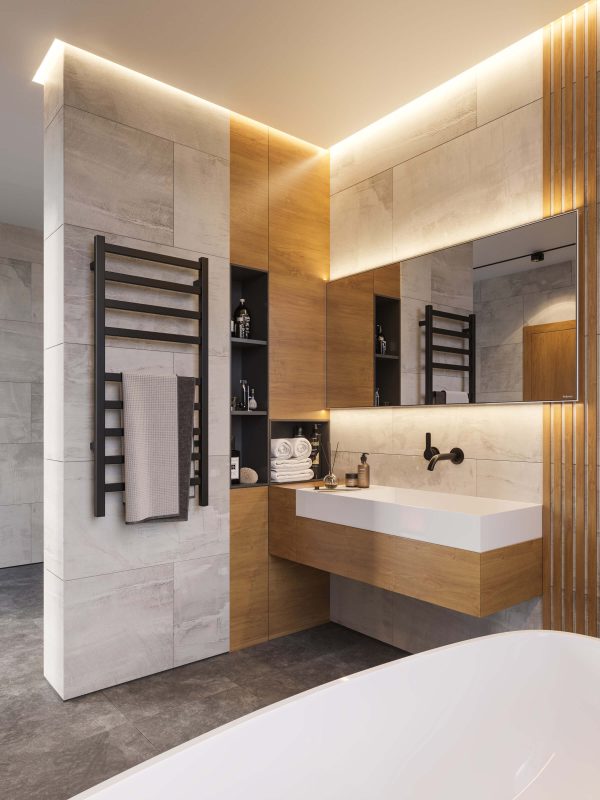 Bath Emporium offer the best quality ranges of heated towel warmers available in Canada.
Our collection of Towel warmers offer superb quality and exceptional value. They're available in Electric Plug-In, Electric Hardwire or Hydronic installation.
Whatever your interior style is, from classic to modern, or traditional, we have a design to fit flawlessly into your bathroom space.
Should you need a free quote, for a particular Towel Warmer size, finish or have any installation questions, please Contact us at (905) 944-0060 and we'll be happy to provide you with one.
Shipping is available to all parts of Canada And USA.
---
Our Best Sellers Of Towel Warmers