Best Collection Of Black Kitchen Faucets Available In Toronto, Ontario, Canada
Inspired Design Meets Brilliant Engineering
Bath Emporium carries huge collection of Black And Matte Black Kitchen Faucets to help build your dream kitchen. We know and understand how important faucets are to the overall flow and function of your kitchen.
Our selection of these beautiful black faucets are available in Single Hole, Touch, Pull-Out, Bridge, Bar, And Pull Down Faucets and modern, transitional, or traditional styles.
Our kitchen faucets and fixtures embrace modernity in all its forms, perfect for a purist who loves minimalism, or one who favors softer, rounder accents.
Find geometric shapes, arcs and angles that combine with engineering brilliance to create the utmost in form and function.
Brilliant engineering, attention to detail, and innovative design come together in faucets, fixtures, and accessories, from the technical advances of retractable hand spray to contemporary classic and modern styles, creating the perfect accent for kitchens of all kinds.
---
Our Best Sellers Of Black Kitchen Faucets in Canada
---
Riobel Black Kitchen Faucets With Spray
Riobel's collection of Modern kitchen faucets comes with an ingenious Boomerang pulldown spray system, which allows the sprayer to return to its original position quickly and very easily.
The hose is made of braided nylon, which is a silent and durable material, and the spray has an integrated swivel joint for easy handling to rinse Vegetables, wash the sink and also fill a pan or a pot with water.
Originating in Quebec, Riobel combines European panache with North American flair. Design and engineering work hand in hand, and come together brilliantly through innovation and ingenuity.
We carry complete collection of Riobel Kitchen Faucets including the Azure, Solstice, Ludik, Trattoria, Mythic, Edge, Cayo, And Bistro. We also carry their kitchen accessories.
---
Rohl Black Kitchen Faucets
Rohl A3431ILMB Matte Black Campo Pulldown Kitchen Faucet
ROHL faucets hail from all over the world. Evocative of the past, and designed for the present, with finely wrought details and advanced functionality, in collections that showcase modern and traditional design for kitchen, bar, and butler's pantry.
Collections of timeless handcraft and modernity, inspired by time and place, art and architecture.
At ROHL, they search the world for the incomparable, seeking designs touched by hand or forged through new techniques, rooted in the past or looking toward the future.
What results from their pursuit are faucets and fixtures with refined sensibility and unique provenance to elevate kitchens and baths to authentic luxury. The elusive is now within reach.
---
Why Buy Matte Black Kitchen Faucets From Us In Toronto, Ontario, Canada
Our collection of kitchen faucets offer unique design
Competitive prices
Reliable service
Full range of products in each collection
Huge collection of bathroom and kitchen products on display
Over 24 years experience helping customers all around Canada building their Dream homes
We are One stop shop for all your kitchen bathroom renovation needs
Friendly, knowledgeable and professional staff
---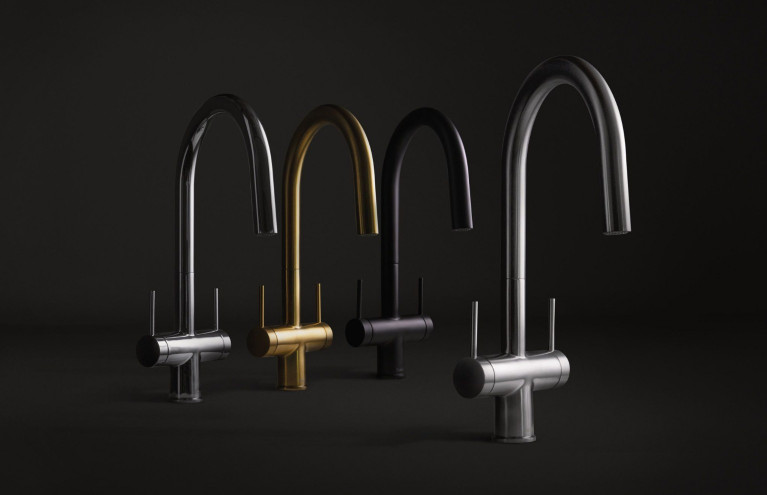 And so if you're looking for touchless black kitchen faucets, call us at (905)944-0060 or email us at info@bathemp.ca or simply stop by Bath emporium Showroom near Toronto, Ontario, Canada at any time and we would be glad to help you.
Shipping is available to all parts of Canada And USA.
Visit our showroom at anytime or Book an appointment to see our huge collection of kitchen faucets, cabinets, kitchen appliances, sinks, freestanding bathtubs, shower kits, matte black shower doors, and more, we're truly one stop shop for all your bathroom and kitchen needs.