Riobel KIT323USBK Kubik Black 2-Way Shower Kit
R23: 2-way Type T/P (thermostatic/pressure balance) coaxial patented valve rough
4665BK: Handshower Set With 30″ Slide Bar and 4-Function Handshower
488BK: 8″ Rain Showerhead
543BK: 16″ Wall Mount Shower Arm With Square Escutcheon
774BK: Handshower Outlet
TUS23BK: Kubik™ 1/2″ Therm & Pressure Balance Trim with 3 Functions
Free Shipping is available to all parts of Canada And USA.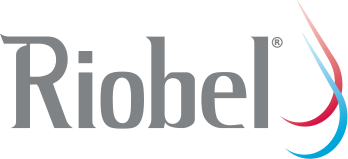 Riobel KIT323USBK Kubik Black 2-Way Shower Kit
FEATURES
BOITEPAD555: Pad for Riobel box555
R23: 2-way Type T/P (thermostatic/pressure balance) coaxial patented valve rough
BOITE555-IN: R-BOITE555-IN
4665BK: Handshower Set With 30″ Slide Bar and 4-Function Handshower
488BK: 8″ Rain Showerhead
543BK: 16″ Wall Mount Shower Arm With Square Escutcheon
774BK: Handshower Outlet
TUS23BK: Kubik™ 1/2″ Therm & Pressure Balance Trim with 3 Functions
Available Finishes And Model Numbers
Black – KIT323USBK
Chrome – KIT323USC
Brushed Nickel – KIT323USBN
The Riobel Kubik Collection – The perfect proportions of modern design
The linear form of the Kubik Collection makes a strong impression with block shapes of elegant proportions. It is a truly modern sculpture for the bathroom, made to stand out, especially in minimalist and contemporary décor.
Expert engineering ensures precision performance and a variety of finish options allow you to make your own statement.
Riobel Modern Design
Defining Modern faucets, fixtures, hardware and accessories is complex due to the many expressions called "modern". For example, the term can refer to art movements in the past or the style's interior design roots in Scandinavia. But regardless of expression, modern design often is simple and sleek.
It is devoid of ornate details and has monochromatic tendencies. Modern decor elements usually have specific purposes and functions.
The modern design concept is one of balance, minimalism, and is linear, though not always angled. And yet, architectural and geometric elements are often present in this style, and while the aesthetics are minimal and uncluttered, modern style is the epitome of sophistication and elegance. Modern style is timeless.
Riobel Black Finish
Riobel Black finish is achieved by powder coating, a special technique where the coating is applied electrostatically and is cured with heat, forming a tough finish or "skin". This finish is extremely hard, making it much tougher than conventional paint.
Riobel Shower and Bath Components
Riobel shower and bath components create the ultimate spa experience. From luxurious body sprays to multi-function handshowers and handshower holders, slide bars, shower arms and risers, Riobel has a full complement of components. Each piece is masterfully crafted to coordinate with primary showerheads and bath fillers, regardless of size or shape.
---
Based in Montreal, Quebec, Canada, Riobel was born out of a vision of innovation and contemporary style for faucets, shower kits and accessories. Riobel takes an industry leading and progress approach to design, brilliant function with modern simplicity and elegance. Their products are made to match the style of your home, perfect for kitchens and bathrooms alike.
Riobel faucets and shower kits have been designed for easy installation. Mechanical parts are easily accessible from above the counter, making maintenance and cleaning chores much more straightforward.
---
Buy Riobel KIT323USBK Kubik Black 2-Way Shower Kit from Bath Emporium. Free Shipping is available to all provinces in Canada and States in USA.
Our huge showroom has on display great selection of Bathroom Faucets, Bathroom Vanities, Bathtubs, Bathroom Fixtures such as Toilets, sinks for you to touch and feel and even get inside to experience the feeling.
Should you need a free quote, for a particular style and size, please Contact Us or Give us a Call at (905) 944-0060 and we'll be happy to provide you with one.
We offer the best shower kits available in Canada.
And so, if you are looking for quality shower kit at affordable price consider KIT323USBK Black Kubik 2-Way Shower Kit by Riobel.
| | |
| --- | --- |
| Faucet Brand | Riobel |
| Faucet Finishes | Black, Brushed Nickel, Chrome |
| Faucet Type | 2 way Thermostatic Showers, Pressure Balance Shower Faucet, Thermostatic Shower Systems |
Related products