Riobel ODS01BG ODE Brushed Gold Single Hole Bathroom Faucet
3/8″ speedway compression
Ceramic Cartridge
Push Drain
4.5L/M 1.2 GPM (US) 60psi
Available Finishes: Brushed Gold, Chrome, Black, And Brushed Nickel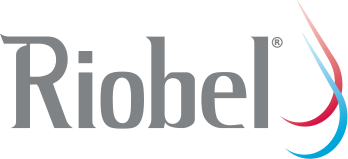 Riobel ODS01BG ODE Brushed Gold Single Hole Bathroom Faucet
3/8″ speedway compression
Ceramic cartridge
Push drain
4.5L/M, 1.2 gpm (US) 60psi ECO
Available Finishes
ODS01BG: Brushed Gold
ODS01C: Chrome
ODS01BK: Black
ODS01BN: Brushed Nickel
The balance of profile, proportion, and performance: this is the equation that defines the Ode Collection.
The geometric meeting of circle and square is calculated to equal measurements, for a design with the look of modernist art. A round base merges with a rectangular spout, for a seamless form.
Light and shadow on curve and line create subtle reflections. The whole is juxtaposed by the angled handle. Form mirrors function, as each element has a purpose to enhance performance as well as elegance.
Riobel Modern Design
Defining Modern faucets, fixtures, hardware and accessories is complex due to the many expressions called "modern". For example, the term can refer to art movements in the past or the style's interior design roots in Scandinavia. But regardless of expression, modern design often is simple and sleek. It is devoid of ornate details and has monochromatic tendencies.
Modern decor elements usually have specific purposes and functions. The modern design concept is one of balance, minimalism, and is linear, though not always angled. And yet, architectural and geometric elements are often present in this style, and while the aesthetics are minimal and uncluttered, modern style is the epitome of sophistication and elegance. Modern style is timeless.
Riobel Brushed Gold Finish
Riobel Brushed Gold is is a durable Physical Vapor Depostion (PVD) process that is harder and more corrosion resistant than coatings from a galvanic process.
The coating has a high impact strength, excellent abrasion resistance and is very durable. Brushed Gold has a warm tone between an orange and yellow spectrum. This stable finish does not tarnish. (PVD)
---
Riobel ODE Collection
---
Based in Montreal, Quebec, Canada, Riobel was born out of a vision of innovation and contemporary style for faucets, shower kits and accessories. Riobel takes an industry leading and progress approach to design, brilliant function with modern simplicity and elegance. Their products are made to match the style of your home, perfect for kitchens and bathrooms alike.
Riobel faucets and shower kits have been designed for easy installation. Mechanical parts are easily accessible from above the counter, making maintenance and cleaning chores much more straightforward.
Shipping is available to Canada and USA.
And so, if you are looking for quality brushed gold bathroom faucet at affordable price consider ODS01BG ODE Brushed Gold Single Hole Bathroom Faucet by Riobel.
Should you need a free quote, for a particular style and size, please Contact Us or Give us a Call at (905) 944-0060 and we'll be happy to provide you with one.
We offer the best Riobel faucets collection available in Canada.
| | |
| --- | --- |
| Faucet Brand | Riobel |
| Faucet Finishes | Black, Brushed Gold, Brushed Nickel, Chrome |
Related products
Out of stock