Riobel RU01BG Brushed Gold Riu Single Handle Bathroom Faucet
Includes push drain assembly and leak-free quarter turn ceramic disk cartridges
Available as part of a complete collection of bathroom fixtures and accessories
Flow rate of 1.5 GPM at 60 PSI for effective handwashing while optimizing water usage
Purchase with confidence knowing that this product is backed by limited lifetime warranty
Solid brass construction delivers the utmost in beauty, durability and long-lasting performance
Available Finishes: Brushed Gold, Chrome, Black, Polished Nickel, And Brushed Nickel
Free Shipping available to all parts of Canada And USA.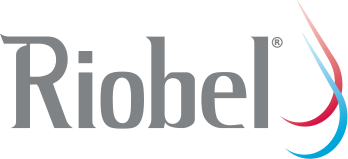 Riobel RU01BG Brushed Gold Riu Single Handle Bathroom Faucet
All hardware for mounting is included
Includes push drain assembly and leak-free quarter turn ceramic disk cartridges
Available as part of a complete collection of bathroom fixtures and accessories
Flow rate of 1.5 GPM at 60 PSI for effective handwashing while optimizing water usage
Number of holes required for installation: 1
Purchase with confidence knowing that this product is backed by limited lifetime warranty
Solid brass construction delivers the utmost in beauty, durability and long-lasting performance
Available Finishes
RU01BG: Brushed Gold
RU01C: Chrome
RU01BK: Black
RU01BN: Brushed Nickel
The Riobel Riu Collection – Minimalist subtlety with maximum affect
The simple beauty of the Riu Collection fits urban industrial, transitional and minimalist spaces with subtlety and grace.
You can personalize the look to fit your décor with a cross or lever handle and one of several finishes. Behind Riu's sleek form and either rounded, swan-like spout or its square, more industrial look is functionality designed with engineering genius, creating a stand-out piece that performs with style.
Riobel Transitional Design
Transitional faucets, fixtures, hardware and accessories bring a contemporary edge to conventionally decorated homes.
It is a blend of traditional and contemporary styles and is elegant and enduring. If your home is diverse, exclusive to you, and features a studied mix of era's and elements, then selecting a transitional faucet or fixture makes sense. With transitional decor, every room is unique.
It is a very freeing style because the restrictions of modern and traditional styles are lifted and you can cohesively combine them.
Though this may feel disparate, the key to making it work is to bring things together that work while representing your own personal style. You are not locked into specific aesthetics and can experiment until the mix is right. When it comes to your hardware and fixtures, you can be expressive and create spaces that will create conversation, attract attention and make a lasting impression.
Transitional style is flexible.
Riobel Brushed Gold Finish
Riobel Brushed Gold is is a durable Physical Vapor Depostion (PVD) process that is harder and more corrosion resistant than coatings from a galvanic process.
The coating has a high impact strength, excellent abrasion resistance and is very durable. Brushed Gold has a warm tone between an orange and yellow spectrum. This stable finish does not tarnish. (PVD)
---
Based in Montreal, Quebec, Canada, Riobel was born out of a vision of innovation and contemporary style for faucets, shower kits and accessories. Riobel takes an industry leading and progress approach to design, brilliant function with modern simplicity and elegance. Their products are made to match the style of your home, perfect for kitchens and bathrooms alike.
Riobel faucets and shower kits have been designed for easy installation. Mechanical parts are easily accessible from above the counter, making maintenance and cleaning chores much more straightforward.
Shipping is available to Canada and USA.
And so, if you are looking for quality brushed gold bathroom faucet at affordable price consider RU01BG Brushed Gold Riu Bathroom Faucet by Riobel.
Should you need a free quote, for a particular style and size, please Contact Us or Give us a Call at (905) 944-0060 and we'll be happy to provide you with one.
We offer the best Riobel faucets collection available in Canada.
| | |
| --- | --- |
| Faucet Brand | Riobel |
| Faucet Finishes | Black, Brushed Gold, Brushed Nickel, Chrome, Polished Nickel |