Riobel Bathroom and Kitchen Faucets
Riobel Bathroom and Kitchen Faucets are part of the collection on display at Bath Emporium in Markham, Ontario Canada. Riobel products are very unique and stylish, easy to install and come with a limited lifetime warranty on chrome finishes, all other finishes are guaranteed for one year warranty. Riobel equips all its dual-handle lavatory and bathtub faucets with German ceramic cartridges which leads to the durability and optimum performance.
Based in Montreal, Canada Riobel was born out of a vision of innovation and contemporary style for faucets, shower systems and accessories. They take an industry leading and progress approach to design it's faucets. They understand the enthusiasm that surrounds home maintenance and renovation projects. Their mission is to provide the best selection of bathroom faucets, shower systems and accessories.
Riobel faucets have been designed for easy installation. Mechanical parts are easily accessible from above the counter, making maintenance and cleaning chores much more straightforward. All of their products are durable and meant for heavy use and they will also last for a very long time.
---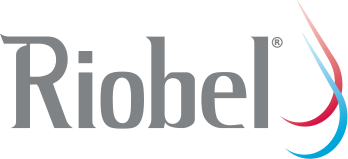 We offer a wide selection of Riobel Bathroom Faucets, Kitchen Faucets, and Bar/Prep Faucets with finishes including Polished Chrome, Black, Brushed Nickel, Brushed Bronze, Brushed Chrome, Polished Nickel, And Brushed Gold. Whether you are looking for a Single Hole Bathroom Faucet, a Kitchen Faucet or Shower System, Bath Emporium carries it. Our collection includes shower kits, faucets, accessories, and momenti tub fillers.
Our other collection of Riobel Faucets includes Edge, Zendo, Altitude, Parabola, Mizo, Optimum, Equinox, Pro, Antico, Ciclo, Classic, CS, GS, Paradox, Pallace, Premium, Riu, Eiffel, Genius, Salomé, Romance, Silhouette, And Riobel pro. We carry Riobel Accessories as well. Shower solutions include pressure Balance Valves, Thermostatic Shower System, Hand Rails, Cartridges, Shower Heads and Temperature Control Shower System.
Riobel Kitchen and Bathroom Faucets should be a sure consideration for your next home improvement project as you would be pleasantly impressed at its quality and price.
Our huge showroom has on display great selection of Riobel Bathroom Faucets, Shower Kits, Shower Heads, Wall mount and floor Tub Fillers, And Kitchen Faucets With Spray.
What sets us apart from other bathroom supply stores is our outstanding customer service and combined with quality products, competitive prices and professionally trained staff who regularly train with manufactures to stay up to date on new products, prices, packages and promotions.
Our showroom is accessible through all major highways thus making it a short drive from cities of Toronto, Markham, Richmond Hill, Vaughan, North York, Woodbridge, Concord, Thornhill, Unionville, Stouffville, Uxbridge, Aurora, Newmarket, Scarborough, Oshawa, Pickering, Ajax, Whitby, Brampton, Mississauga and Etobicoke.
And so, if you live in one of these great cities and are in the market for a Riobel Kitchen or bathroom faucet, drop-by to see the different types and styles we carry. We ship Riobel products to all parts of Canada and the USA.
---
Our Best Sellers Of Riobel Faucets & Shower Kits Include:
---
About Us
Bath Emporium has been in the Bath industry for over 21 years. We are one of Canada's largest retailers of quality name brand Bath and Kitchen product store, with a huge showroom in Markham, Ontario.
Instead of searching out each piece on different stores or websites, come visit us and find everything that you need in one place.
We truly are a one stop shop store for all your bathroom and kitchen needs including design and installation services. If you have any questions about Riobel Faucets Price List please feel free to call Bath Emporium at (905)-944-0060 or email us at info@bathemp.ca to learn more about our Riobel prices and promotion.
---
Riobel Bathroom Faucets
Riobel Kitchen Faucets
Riobel Shower Collection