Straight Shower Doors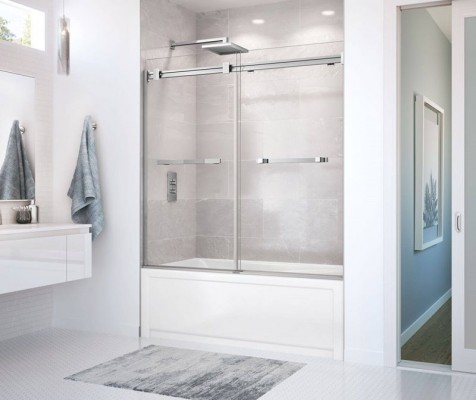 Straight Shower Doors at Bath Emporium are manufactured by Maax, Neptune, Fleurco and Caml-Tomlin.
These Straight Shower Doors come with a trim finishs of Chrome, Brushed Nickel, Brass and Gold. While the glass comes in finishes of frosted, rain-drop, obscure and hammen look.
Thickness of the straight shower door varies from 4 mm, 6 mm and 10 mm and can be purchased either framed or non-framed.
Remodeling a bathroom is a project that requires coordination between the seller and customers.
---
With over 20 years experience, the plumbing experts at Bath Emporium will work together with you in choosing the right Straight Shower Door that is to your satisfaction, in terms of budget and style.
Whether you're starting a renovation for your dream home, we are here to help every step of the way.
Visit our showroom in Toronto or view our online catalog for Straight Shower Doors and shop from the convenience of your home.
We are committed in making your bathroom product purchases as pleasant as possible. We ship to USA, Canada and the rest of the world.