Toto Toilets in Toronto, Ontario, Canada
Best Toto Toilets Dealer In Toronto, Canada
Bath Emporium is a top TOTO Toilets dealer in Toronto, Ontario, Canada. Our huge showroom have huge selection of Toto toilets on sale. Toto has revolutionized the bath experience with an innovative line of bathroom fixtures and designed to provide superior experience and create a comfortable, healthy and clean living.
Through almost a century rich with innovation, TOTO has changed the perception of what a bathroom can be and how it can be used today.
A toilet should last for many years and it should have low maintenance. Most Toto toilets last for more than 10 years and have very few issues when compared to other toilets. They are exceptionally well designed to provide comfort to the user, very silent, they meet ADA requirements, are well reviewed and you will save a lot of water yearly. These Toilets have powerful flushing system that clears any dust or waste in just one flush, needs less maintenance and are very silent.
Are Toto Toilets Any Good?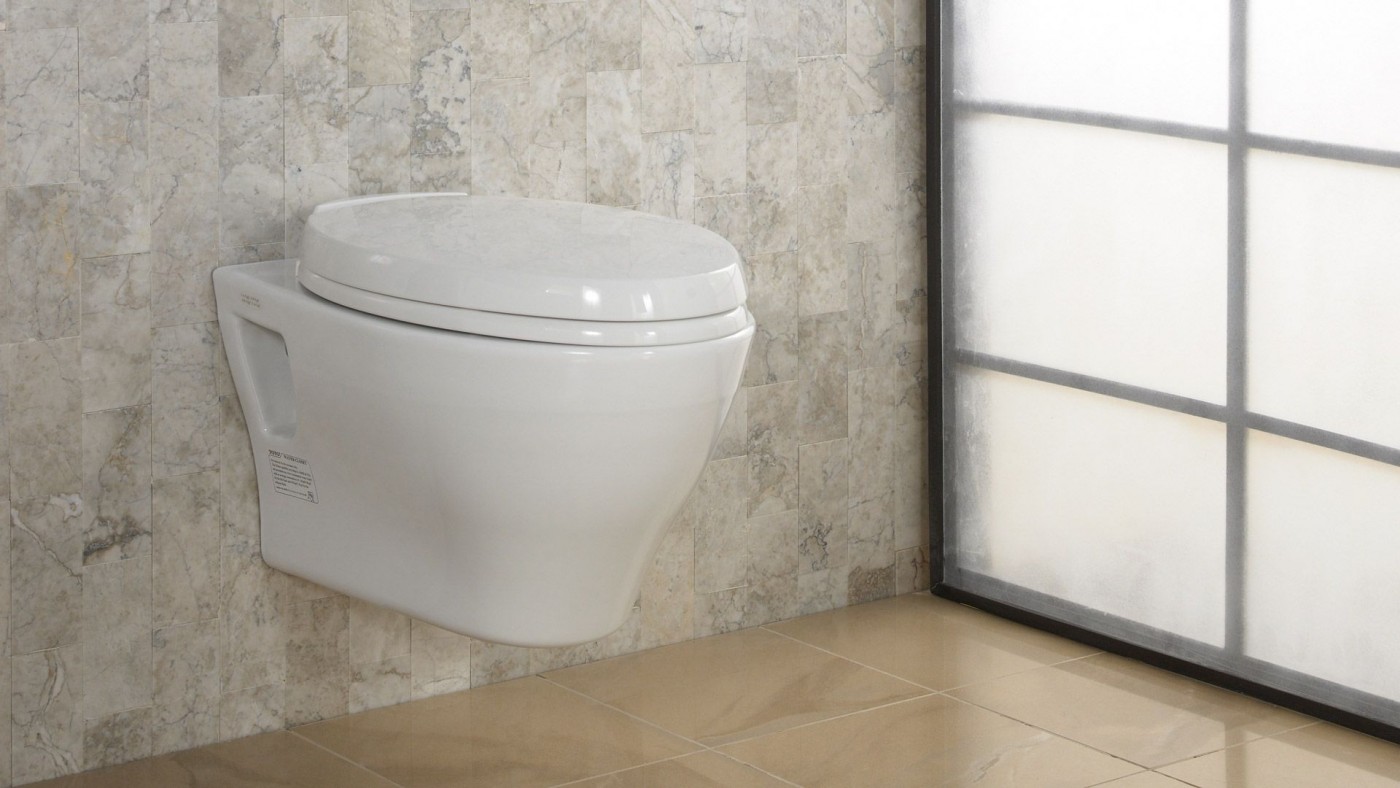 Toto Wall Hung Toilet
Toto products are engineered to provide a comfortable experience with a variety of efficient features, and high-class quality. Not only they use less water, but they're very comfortable to sit. TOTO innovation brings wellness to everyday life, makes life more beautiful and new world of clean to life. When it comes to maintenance, their toilets are by far the best compare to any other brand on the market.
Their toilets have very powerful double cyclone tornado flushing technology that clears everything with just one flush. The Tornado Flush not only cleans more effectively, but it does so quietly using less water. Powerful streams of water merge and swirl 360 degrees, washing every spot inside the toilet bowl.
In addition to our unmatched product selection, we have over 21 years of helping customers build dream homes not only in Toronto, Ontario and but all around Canada. Should you have any questions regarding Toto toilet parts, prices, feel free to call us at (905) 944-0060 or Toll Free: 1-866-880-5446 and replace your old and noisy toilet with a brand new luxurious Toto toilet at affordable price.
---
Toto Washlets, Toilets, Bidets, Seats, Neorests and Sinks come in various sizes, colors, types, and design. Our team of experts can guide you through choosing the right bathroom fixture at affordable and competitive price.
If you are in the process of redesigning, renovating, newly building or simply replacing an old toilet and live in the Greater Toronto Area, why not consider a toilet by ToTo? Innovation, design and comfort are what ToTo bathroom fixtures are known for and we are proud to carry this brand.
Our huge showroom has on display great selection of Toto products including Washlets, Bidets, Neorest And One Piece, Two Piece and Wall Hung ToTo Toilets at competitive prices. Our Collection includes Aimes, AP Wall-hung, UltraMax, MS604114CEFG#01 UltraMax II, Aquia, Carlyle II, Carolina II, Clayton, Connelly, Dartmouth, Drake, Drake II, Entrada, EP Wall-Hung, In-Wall Tank, Legato, Maris, MH Wall-Hung, Neorest, Neorest Wall-Hung, Nexus, MS992CUMFG#01 Neorest, Promenade, Promenade II, RP Wall-Hung, SP Wall-hung, Supreme II, Ultimate, And WASHLET G400.
---
Our Best Sellers Of TOTO Toilets Include:
---
About Toto Canada

At TOTO, they've always been inspired by a desire to improve everyone's quality of life. Through a century rich with new innovation and design, they have changed the perception of what today's bathroom can be and how it can be used. They bring a new world of clean to everyday life, enriching every moment of every day.
Their Philosophy is to create a great products that is trusted by people all around the world and to contribute to the betterment of society.
TOTO has always embraced technology, pursued the highest levels of cleanliness, incorporated high aesthetic standards, and worked to improve people's lifestyles. Because they continually innovate in all of these areas, TOTO has become the world standard of excellence for quality bathroom fixtures.
---
When it comes to choosing toilet stores in Toronto, Markham, Richmond Hill, Stouffville, Newmarket, Thornhill, North York, Vaughan, Aurora, Scarborough, Brampton, Mississauga, Etobicoke, Pickering, Ajax, Oshawa, Whitby, Woodbridge, and Vaughan, there is no better place for selection other than Bath Emporium.
Our friendly and knowledgeable staff, will be happy to assist you with any questions you may have. We hope to serve you soon. Come feel the difference Bath Emporium has to offer.
We put the customer at the center of our design process. Their needs and insights drive the development of delightful, innovative products that help to make every day tasks just a little bit easier.
And So If you're looking for Toto toilets dealers in Toronto, Ontario, or anywhere in Canada, look no further, call us at 905-944-0060. Our knowledgeable professional staff will assist you every step of the way to help build your dream home or bathroom.
When it comes to buying Bathroom Fixtures in Toronto, Ontario, Canada, there is no better place for selection and quality other than Bath Emporium. We ship to all parts of Canada and the USA.