Vanico Maronyx Bathroom Vanities In Toronto, Ontario, Canada
When it comes to Vanico Maronyx Bathroom Vanities In Toronto, Ontario, Canada, there is no better dealer for selection and quality other than Bath Emporium. We carry complete collection of Vanico Maronyx bathroom vanities and cabinets. We have huge collection on display at our showroom.
Explore our wide selection of Vanico Maronyx Vanities available in different sizes, styles, and colors. These beautiful looking vanities are also available in custom sizes built to your space and specifications.
At Bath Emporium we are proud to carry this collection as part of our Custom Bathroom section. From top quality materials to exquisite craftsmanship, their products give you the quality you deserve.
Our collection of other Vanico bathroom vanities include Gala, Soho Vanity, Stiletto, Tuxedo, Neolito, Fuzion, Duo, Origine, Times Square, Muse, Victorian, Classic, Rendez-vous, Quadra, Elegancia, Scandia, Sweet Home, U Series, Linea, Smile, Arkitek, Avanti, Cubik OBE, Desk, Mini Deco And Studio.
Custom-made to ready-made vanities and cabinets in different styles, sizes and finishes are part of our collection.
Our showroom is located in Markham, Ontario, Canada and is conveniently accessible to people from Toronto, Richmond Hill, Woodbridge, Vaughan, Thornhill, Stouffville, Uxbridge, Aurora, Newmarket, Scarborough, Pickering, Ajax, Whitby, Oshawa, Brampton, Mississauga and Etobicoke who are looking for the Vanico Maronyx Vanities which can also be custom made.
Vanico Maronyx Duo vanity is highly popular choice for homeowners. There are many different types and styles of vanico maronyx bathroom vanities available from Traditional, Classic, Victorian, to Modern Style Bathroom Vanities. Our vanities are stylish, affordable, and come in a variety of styles, finishes and sizes.
---
Vanico Maronyx Fuzion Powder Room Vanity
Made In Canada
Console cabinet enhanced with black mat metallic accents for a stylish and refined powder room.
Available with one or two sinks, Vanico Fuzion Powder Room Vanity sink bases are offered in 3 different versions:
Available in 24″, 30″, 36″, 42″, 48″, 54″, 60″, 66″, And 72″
---
Vanico Maronyx Neolito Bathroom Vanity
Made in Quebec, Canada
Available in 24″, 27″, 30″, 36″, 42″, 48″, 54″, 60″, 66″, And 72″ Sizes
The Vanico NEOLITO furniture collection clearly illustrates Vanico-Maronyx's aim to offer highly customizable, attractive and functional products.
The large variety of product allows an almost unlimited freedom of combination, both in terms of space layout and style.
The Neolito Collection offers something for every bathroom, from the smallest to the largest, as well as contemporary and transitional decors.
Behind its sleek look, the NEOLITO collection conceals solutions designed to improve everyday functionality: a laundry basket, a hairdryer holder, a booster step for children and much more.
Its 1 to 5 door medicine cabinets include many practical accessories (head with LED lighting, electrical outlet, towel bar and all-purpose compartment).
Flexible and functional, the NEOLITO collection will satisfy the storage needs of the entire family.
---
Why Buy Vanico Maronyx Vanities in Toronto From Us?
Here are a few reasons as to why you should consider shopping at Bath Emporium if you are renovating, redesigning, newly building your bathroom or kitchen:
Huge Selection of brand named products
Massive showroom with displays
We have our own delivery service, so you get your order fast and safely.
Friendly, knowledgeable and professional support
Competitive pricing
Tons of satisfied customers
100% Satisfaction Money back guarantee.
We have the wide selection of Vanico Maronyx bathroom vanities and bathtubs for you to Choose. From contemporary, modern, traditional, wall mounted, transitional vanities.
Our knowledgeable professionals will assist you every step of the way to guarantee your satisfaction
Our outstanding customer service combined with quality products and competitive prices is what makes Bath Emporium "The Place" to shop for all your Bathroom and kitchen product needs.
---
Vanico Maronyx Vanity Collection Includes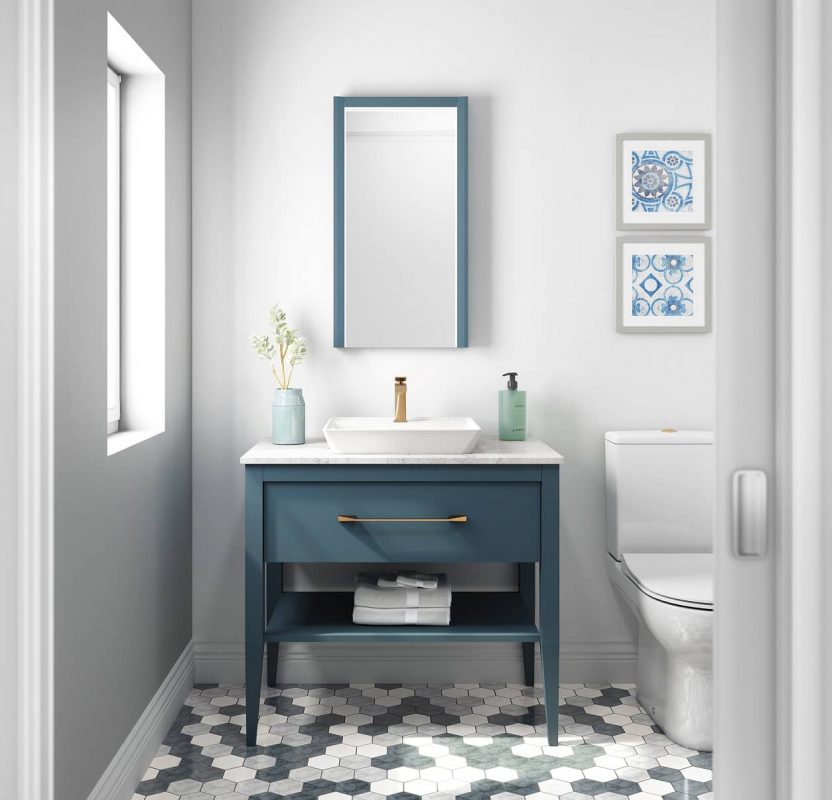 Styles: Traditional, Scandinavian, Victorian, rustic, modern, Shaker, Contemporary and Transitional.
Color and Finishes: wood, lacquer, thermoplastic or melamine.
Vanity tops: polymer or quartz.
Choice of layout and sizes of modular units.
Choice of functional accessories. The above are all part of their brand of custom bathroom vanities and cabinets.
---
Vanico Maronyx Embodies The Evolution Of Today'S Bathroom
Since its foundation in 1980, Vanico Maronyx privilege human creativity and manufacturing technology to offer more superior quality of personalized and well-designed furniture and sanitary products.
Conscious of its social and environmental responsibility, the company endowed itself with an ecoresponsible plan aiming to reduce its ecological footprint for most of its activities.
This plan favor ecoconception, air quality, waste management as well as the source of materials to be used.
Vanico Maronyx Vanity Sizes We Carry
24 Inch And Under
25 Inch To 31 Inch
32 Inch To 37 Inch
38 Inch To 48 Inch
49 Inch To 60 Inch
61 Inch And Over
And So, if you are looking for Vanico Maronyx Bathroom Vanities in Toronto or if you have any questions about prices, installation, catalogue, contact us at 905-944-0060 or email us at info@bathemp.ca.
We also ship to USA and Canada. View our Vanico Maronyx Online Catalog and place your order over the phone for quick delivery.
---
Our Best Sellers Of Vanico Maronyx Vanities Include: