Vanico Maronyx Vanities And Bathtubs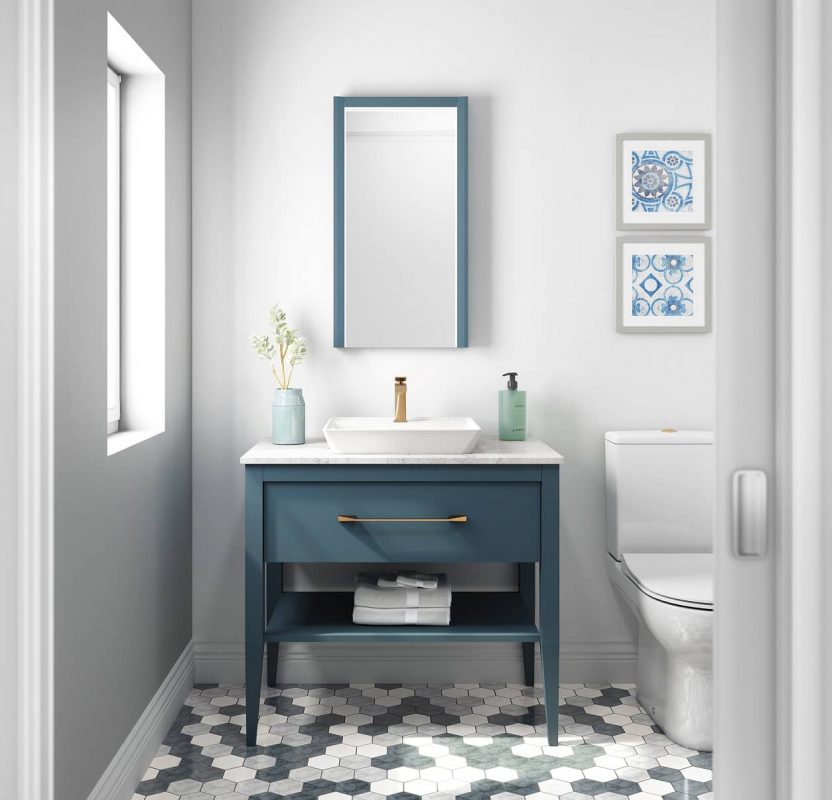 At Bath Emporium, we put the customer at the center of our design process. Their needs and insights drive the development of delightful, innovative products that help to make every day tasks just a little bit easier.
From top quality materials to exquisite craftsmanship, Vanico Maronyx's products give you the quality you deserve.
Drop by our showroom in Toronto (Markham) and see for yourself the different Kitchen Sinks that are on display. As always, our courteous and knowledgeable staff would be happy to answer any questions you may have and assist you in choosing the right Vanico Maronyx Vanity that fits your life-style and budget.
Feel the difference Bath Emporium has to offer and we look forward to providing you with quality products and excellent customer service.
---
About Vanico Maronyx
Since its foundation in 1980, Vanico Maronyx privilege human creativity and manufacturing technology to offer more superior quality of personalized and well designed furniture and sanitary products.
Conscious of its social and environmental responsibility, the company endowed itself with an ecoresponsible plan aiming to reduce its ecological footprint for most of its activities.
This plan favor ecoconception, air quality, waste management as well as the source of materials to be used. Vanico Maronyx products are manufactured nearby Montreal, Canada.
---
Vanico Maronyx Vanity Collection Includes
Styles: Traditional, Scandinavian, Victorian, rustic, modern, Shaker, Contemporary and Transitional.
Color and Finishes: wood, lacquer, thermoplastic, melamine or laminate.
Vanity tops: polymer, natural marble, wood or laminate.
Choice of layout and sizes of modular units.
Choice of functional accessories. The above are all part of the Vanico Maronyx brand of custom bathroom vanities and cabinets.
Bath Emporium is proud to serve the residents of Toronto, Markham, Mississauga, Brampton, Hamilton, Ancaster and Oakville Ontario with quality brand named Bathroom and Kitchen products and manufactures like Vanico Maronyx at very competitive prices with exceptional service. Our huge showroom is conveniently located and is accessible by all major highways.
Our knowledgeable professionals will assist you every step of the way to make sure your vanities are to your satisfaction. Should you need a free quote, for a particular style and size, please Contact Us or Give us a Call at (905) 944-0060. and we'll be happy to provide you with one.
---
Bathroom Vanities Sizes And Styles We Carry Includes: 24 Inch And Under | 25 Inch To 31 Inch | 32 Inch To 37 Inch | 38 Inch To 48 Inch | 49 Inch To 60 Inch | 61 Inch And Over | Contemporary Style Vanities | Traditional Style Vanities | Transitional Style Vanities | Wall Mounted Vanities | Belle Epoque
Brand Named Bathtubs / Pedestal Bathtubs / Clawfoot Bathtubs Include: Maax Bathtubs | Neptune Bathtubs | Bains Oceania Bathtubs | Antique | Kohler Bathubs | American Standard Bathtubs | Bain Ultra Bathtubs | Acryline Bathtubs | Alcove Bathtubs | Aquabrass Bathtubs | Azzura Bathtubs | Cheviot Products Bathtubs | Recor Cast Iron Bathtubs | Sherlic Bathtubs | Steve Smith Sales Group Free Standing Bathtub | Vanico Maronyx Bathtubs | Caml Tomlin | Victoria + Albert | Pedestal Bathtubs | Clawfoot Bathtubs