Wall Hung Toilets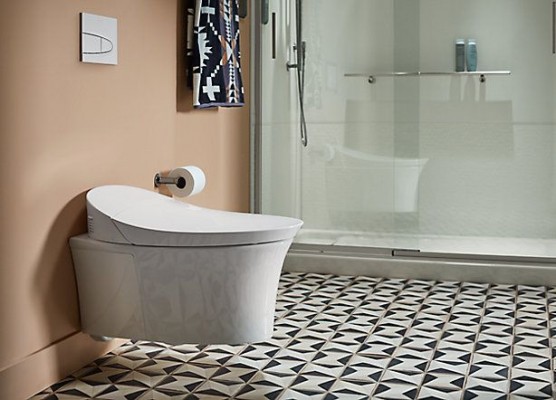 When it comes to wall hung toilets, Duravit, ToTo, Philippe Starck, Kohler, Gerberit Tessera wall hung toilet are probably what comes to mind.
If you're looking to keep your bathroom clean and save space, we can help. A wall hung toilet will make it easier and simple to clean beneath the bowl, and its smooth surfaces make it easy to wipe down.
Our collection of wall hung toilets provide space saving solutions that are easy to clean and maintain.
We serve the communities of Toronto, Markham, Richmond Hill, Woodbridge, Thornhill, Stouffville, Uxbridge, Aurora, Newmarket, Scarborough, Pickering, Ajax, Whitby, Brampton, Mississauga and Etobicoke.
---
We at Bath Emporium carry these wall hung toilets among others in our showroom. Drop by our showroom in Toronto (Markham) and see for yourself the different Wall Hung Toilets that are on display.
In order to install a wall hung toilet and make the pan solid and stable you will need to use a steel support frame hidden within a furniture unit or boxed within a false or stud wall. This also allows for a certain amount of flexibility in the height at which the pan is set. A cistern concealed within the unit or wall connects to the pan by a short flush pipe and may be operated by a lever to the front, or a push-button to the top.
If space saving is your idea or if you need unobstructed floor for easy cleaning or you simply want to be different, talk to one of our experienced sales staff to help you.
We ship to the USA, Canada and the rest of the world.
---
Contact us to discuss your Wall Hung Toilets needs